This July, we had the last transnational meeting of the ENTRANCE project in Larissa, Greece, hosted by the iED team. On this occasion, we could discuss the results of the pilot tests of the MOOC and the Toolkit as well as the next steps to conclude the project.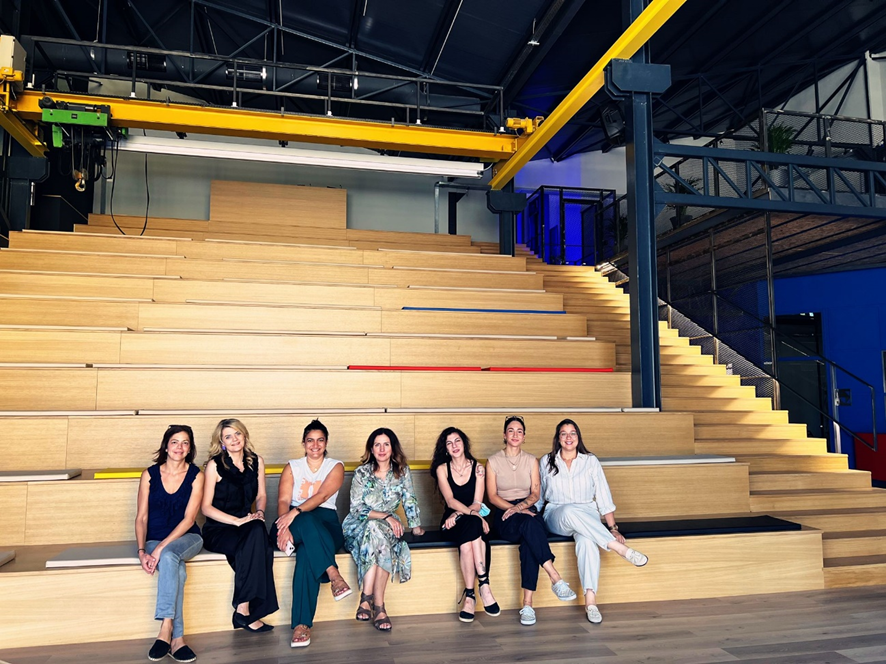 Entrance partners at JOIST Innovation Park (from left to right: Olia Tsivitanidou | GrantXpert, Egle Vaiciukynaite | KTU, Christina Achilleos | GrantXpert, Ausra Rutelione | KTU, Theodora Makri | iED, Katerina Siachou | iED, and Raysa Rocha | UBI).
The pilots were a success. For example, in Portugal, there were more than 40 participants. In addition, non-business students and academics have expressed great interest in using the MOOC and Toolkit, as well as recommending them. We, therefore, expect the user community to be even larger in the coming months.
In the coming months, all the MOOC modules will be translated into Greek, Lithuanian, and Portuguese. We will finish developing the Pedagogical Guide for trainers who want to use our MOOC and Toolkit. Finally, between September and October, we will have the final events developed by each partner.
We look forward to delivering the final outputs and supporting students and academics to successfully undertake their future entrepreneurial endeavours.
Follow us on Facebook and LinkedIn to keep up with our project news.